Odometer Modification Release of Liability Instructions:
Please print the following document and fill out all empty fields. To download, hover over photo and right click your mouse, choose "save image as..." Once saved to your PC, you may print.
Submit document back to Bavarian Restoration by using any of the following methods:
Scan and email or instant message
Photograph and email or instant message. (in order for us to accept this method, please be sure document and signatures are clearly visible in the photo.)
Print and mail to the address listed on Agreement document.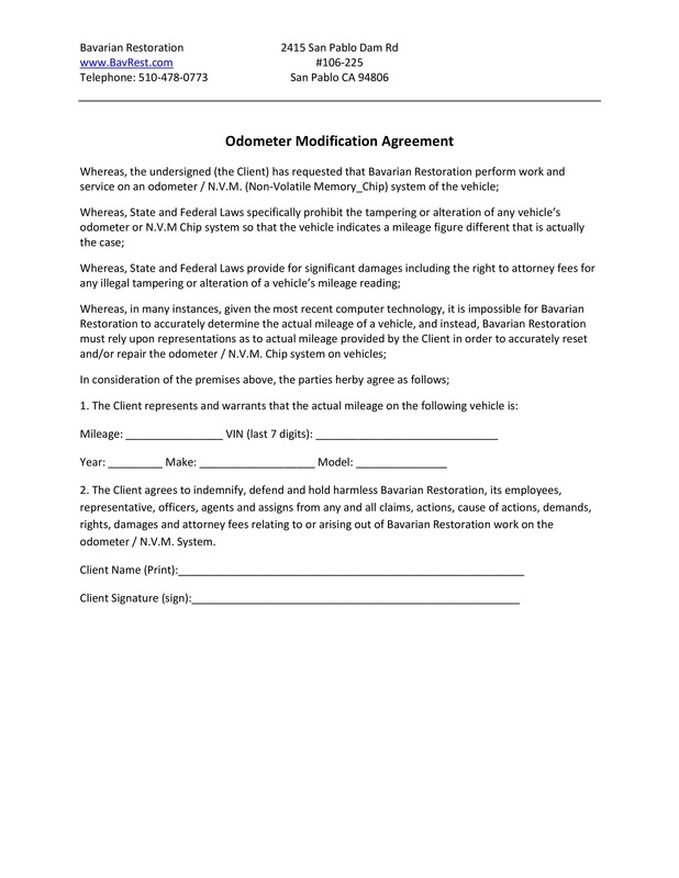 Privacy
Bavarian Restoration respects our customers privacy. We will never share any personal information about our customers or their cars.